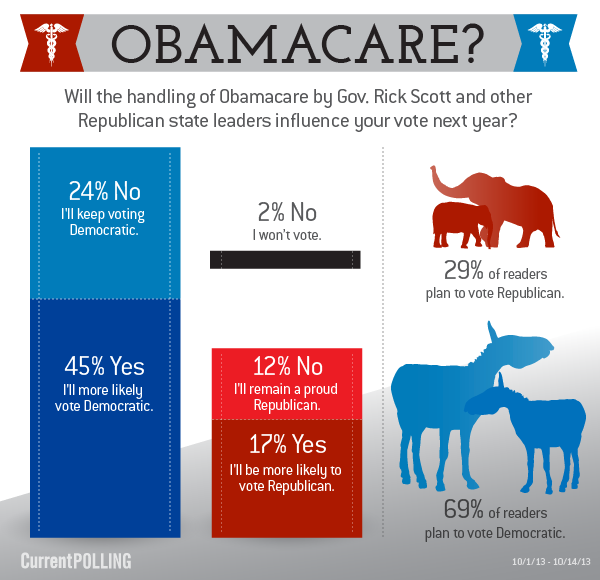 While the federal government shutdown over Obamacare sent polling numbers plummeting for the GOP congressional caucus, the healthcare issue apparently has cost Florida Republicans politically as well. A recent reader poll asking whether the handling of Obamacare on the state level would influence votes at the polls next year shows a decided advantage to Democrats among those who participated.
This brief has been archived. The entire brief is available exclusively to LobbyTools subscribers.
Already a subscriber? Login, or call 850-915-0100 ext. 1 for customer support.