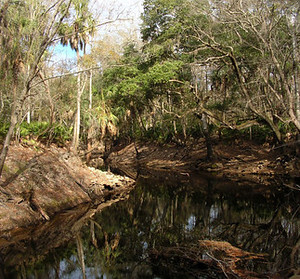 Aucilla Sinks was purchased by the state around 2003 under the Florida Forever land-buying program. Photo by Bruce Ritchie
Environmental groups on Monday expressed disappointment with the 2013-14 state budget agreement on land-buying while petroleum contamination site contractors were concerned about proviso language governing the program.
But the group representing counties who have applied for beach restoration projects is happy with the $37.5 million provided for those projects.
This brief has been archived. The entire brief is available exclusively to LobbyTools subscribers.
Already a subscriber? Login, or call 850-915-0100 ext. 1 for customer support.