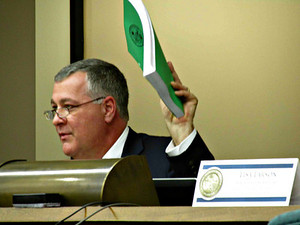 Rep. Ben Albritton chairs the AG & Natural Resources Subcommittee. His proposed spending plan falls short of what the governor requested for the Everglades and a Senate plan for springs. File photo by Bruce Ritchie.
The FY 2014-15 state budget proposed by the House Agriculture and Natural Resources Appropriations Subcommittee chairman trims the governor's request for petroleum site cleanups, maintains money for land-buying and raises doubts about a springs funding proposal in the Senate.
This brief has been archived. The entire brief is available exclusively to LobbyTools subscribers.
Already a subscriber? Login, or call 850-915-0100 ext. 1 for customer support.